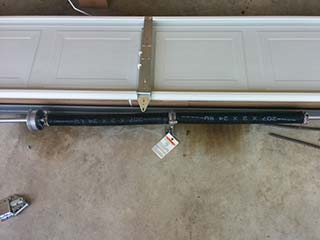 It's never a fun time when a spring breaks on your garage door. With the vital role these parts play, you can find that the door becomes difficult to open as a result. Even if you can open the garage door with broken springs, you risk causing damage to the opener and other parts. Luckily, Winter Park garage door spring repairmen can help when such problems present themselves. With quick assistance provided daily, you'll have a fix applied right away whether it's the weekend or any other day.
What To Do After Garage Door Springs Broke
Remember that these devices can be dangerous when mishandled. That means not attempting to fiddle or remove the broken spring even if the garage door slammed shut. Installing new springs is also not something you should undertake if you lack the experience. Garage Door Repair Winter Park offers nearby areas broken spring replacement services every single day. When you've got a problem like this, get help from the nearest professionals and save yourself the risk and avoid the dangers.
Can I Open a Garage Door With Broken Springs?
Potentially yes, you might be able to. But a better question, or rather, the right question, would be should you do it? And the answer will usually be no. You see, the springs support the door's weight, and also provide the force to counterbalance it and help it open. Broken garage door springs mean that the system lacks its main muscles. So by opening a garage door with broken springs you're putting a lot more weight and stress on the opener. Sometimes you won't even be able to do that and will have to lift the door manually if it's an emergency. The best course of action is always to get help from technicians near your area. You don't want to get stuck with a garage door that can't open, and the spring replacement should be left to the experts.
Fast Broken Spring Repairs For Winter Park Area
It's better to avoid the risks here and have the garage door springs replaced by professionals in your local area. You can put yourself in a very dangerous situation if you try to replace broken garage door springs without experience and the necessary tools. Garage Door Repair Winter Park maintains a same-day solution service for all the nearby areas. When you've got a broken spring you need to replace quickly, our professionals will get the job done right away, and at a low cost too. Give us a call whenever you need broken garage door springs replaced in a hurry.