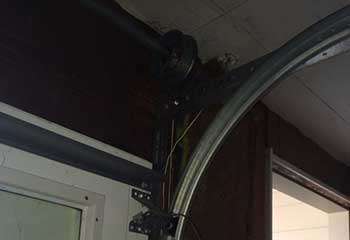 Garage Door off Track
Customer Issue: Misaligned garage door tracks caused the rollers to get off track.
Our Solution: Upon inspection, we discovered that the tracks were loose and misaligned. So, we made sure to properly align them before tightening the loose bolts into place. We also cleaned the tracks and replaced the rollers that were starting to show signs of wear. Next, we reinstalled the door and carried out the necessary maintenance to prolong the life span of the existing components.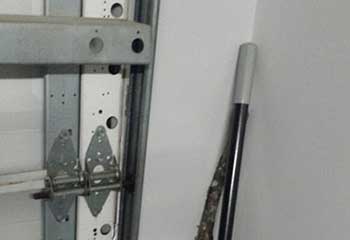 Garage Door Troubleshooting
Customer Issue: The customer's garage door wouldn't rise higher than halfway before grinding to a halt.
Our Solution: The grinding sound and unsteady halt indicated that this was a hardware issue rather than a sensor misalignment or software or settings problem. Inspection of the door mechanism revealed a broken set of hinges connecting two of the long panels. Replacing the hinges ended the problem.
Claressa Toberman
- Aloma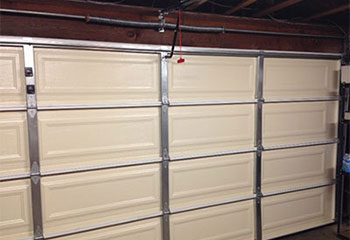 New Garage Door Installation
Customer Issue: Wanted a new door.
Our Solution: We discussed several options with this customer, until finally he decided to go with the Windsor Model 730 steel garage door. Our technicians removed the customer's old door and installed the new one in its place, ensuring that it was correctly connected to the tracks, springs and cables.
Norris Johnson
- Winter Park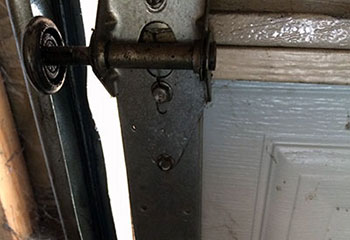 Roller Replacement
Customer Issue: Rusty rollers.
Our Solution: This customer's rollers had become so rusty they were unable to work smoothly anymore. Our technician carefully removed the old rollers one by one and installed new nylon-coated ones in their place, leaving the door working smoothly once more.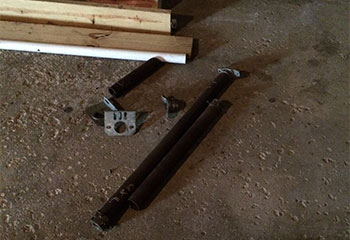 Broken Spring Replacement
Customer Issue: A torsion spring broke unexpectedly.
Our Solution: We carefully removed the damaged spring and then replaced it with a new one.
Lauren Johnson
- Winter Park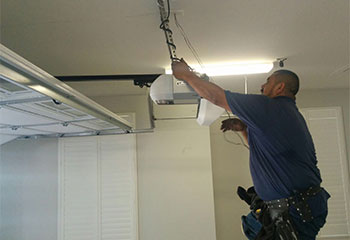 Liftmaster Opener Repair
Customer Issue: Jason saw smoke coming out of his garage door opener. Shortly afterward, it stopped responding to the remote control or wall switch.
Our Solution: We replaced the burned out starter capacitor and made sure that the door worked again.